DIY curb appeal projects are essential for homeowners looking to add value to their house. Here are 4 low-cost outdoor curb appeal projects any homeowner can take on in less than a day!
Make Your Front Door Pop
An easy and quick way to add curb appeal to your home is by making your front door pop. Head over to your local paint or hardware store and grab a gallon of a bright color that contrasts your exterior house color and decor. Some great color options include red, yellow, bight blue, or hunter green. You may even want to add a wreath or some other type of door decor for some extra pizzaz!  
COST: This easy project will cost around $30 – $40. You'll need a quart of paint, paint brushes, a paint tray, painters tape, and a drop cloth.
HOW LONG WILL IT TAKE: This project can easily be completed in a few hours. You may need to add some extra time in between waiting for coats of paint to dry depending on the color you choose.
Plant Flower Beds
Having manicured and maintained flower beds is a great way to add some extra curb appeal to your home. Start out by weeding your planting beds and removing any debris. Buy a few bags of mulch and spread enough of it to cover the width and length of your home's front beds. You'll want to consider planting brightly colored annuals in the spring and summer and plant flowers with autumn hues (reds, oranges, and yellows) in the fall.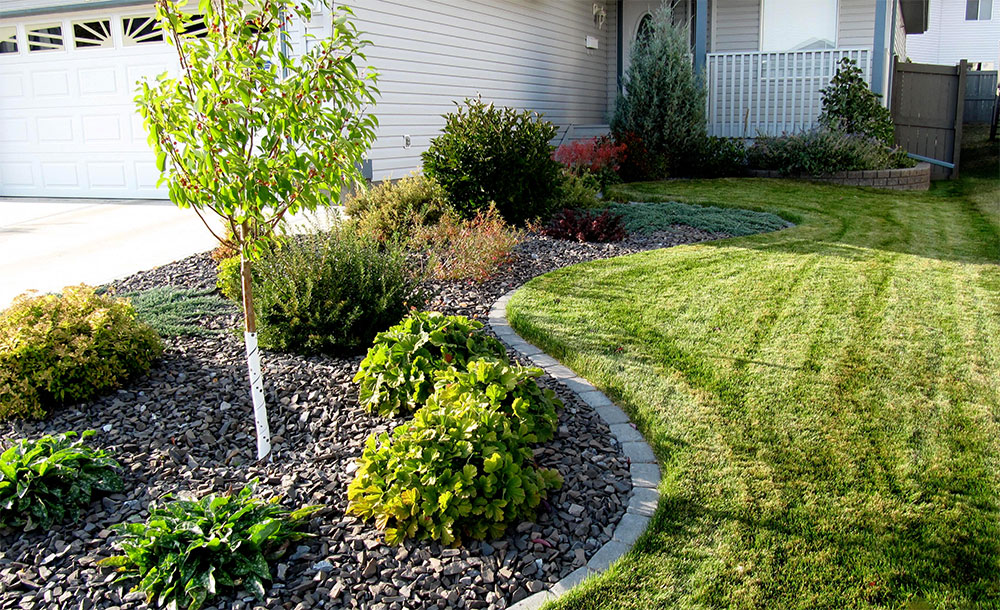 COST: You can expect to spend anywhere from $20 – $50 depending on the size of the bed you want to plant. You'll need to purchase soil, mulch, and your favorite flowers. 
HOW LONG WILL IT TAKE: This is a simple project that you can complete in less than a day. You will need to spend some time a few days a week keeping the bed(s) maintained by weeding and clearing any debris.
Upgrade Outdoor Light Fixtures
This not only will give your home a mini-facelift, but it also is a chance for you to show off your design style! You'll have fun shopping for the fixtures that match your personality and they are usually easy to install.
COST: Depending on where you purchase the lights, this project can cost you upwards of $50+. You can find fixtures at hardware stores or on online bargain sites like Wayfair.
HOW LONG WILL IT TAKE: This project shouldn't take longer than 2 hours. You will want to make sure you cut the power before dismantling the original fixtures!
Update Your House Numbers
Updating your home address numbers is another way to instantly modernize your home and add curb-appeal while allowing you to showcase your style and personality. Choose a font that aligns with the architecture of your home but that is also distinctive enough to really grab the eye.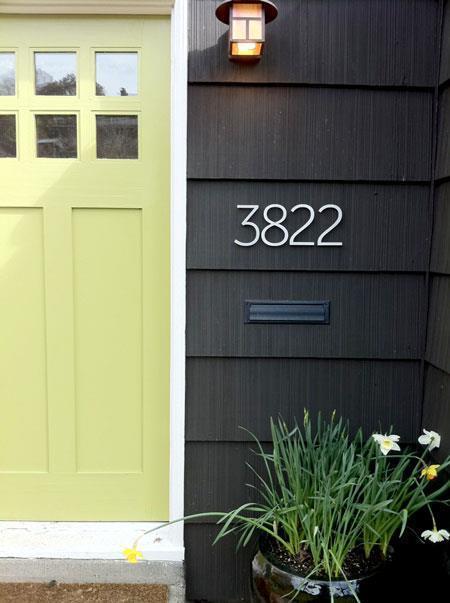 COST: This bargain friendly project shouldn't cost you more than $30 for materials. You'll also want a drill to remove the old numbers and screw in the new ones.
HOW LONG WILL IT TAKE: Even if you aren't the handiest homeowner, this project can easily be completed in 30 minutes or less!
While we feel confident these projects can be done by the homeowner, Glenn Tissue Builders is here to help when those projects are less DIY friendly! We offer a wide variety of services from renovation to custom built homes. Learn more about our services here!